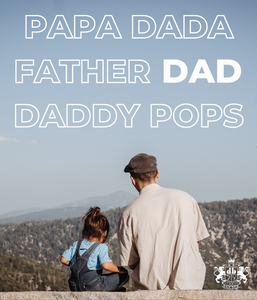 It's that time of year again... Sunday 18th June 2023 ... still not sure what we're talking about?? It's Father's Day for most of the world ("Lo siento" and "Mi Scusi" to our Spanish and Italian friends).
You hadn't forgotten had you?!!
Not to worry...
This year you could be the favourite sibling by nailing dad's gift with a helpful hand from the friendly team at Dear Barber Towers.
We asked some of our team members to select their favourite daddy's day go-to's for you in our quick 5 minute guide.
So, sit back, relax, and browse the various premium luxury hair styling and grooming gifts Dear Barber has to offer...
---
Here at Dear Barber, we love nothing more than a social get together and during summer, the weekends are filled with BBQs! That's why we wanted to give you a 'how to' guide for eating at a BBQ with a beard because let's face it, it can get messy!  Tip 1 – Don't Overfill!  We all know you're going to reach for a burger straight away, but we've learnt that the trick is to not overfill! As much as you want beef, bacon, cheese, pickles, salad as well as a concoction of 4 different sauces, we suggest that you only...
---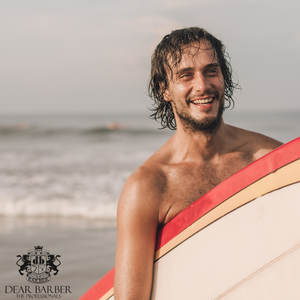 Sea Salt Spray. What is it? Why should you be using it this summer? And how to use it?
Beach or no beach this year, we're all entitled to have the hair of a bronzed Adonis.
Dear Barber is here to help answer all of those questions and more
---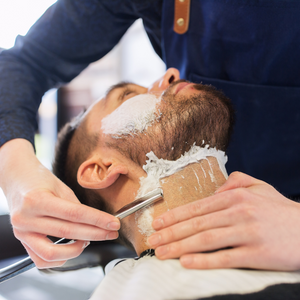 In this month's Dear Barber "5 Minutes On..." we break down the 5 simple steps to the best clean shave of your life. So pop the kettle on and get yourself comfy for a quick 5 minute read that will help make your next shave experience real smooth!
---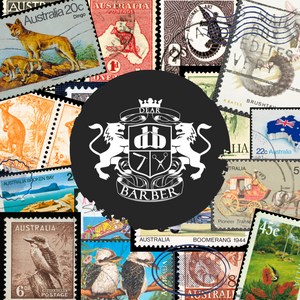 We're Back! After a short break we are delighted to announce that Dear Barber is once again available in Australia! Our full range of premium men's hair styling and grooming products is now available to purchase for professional trade customers and consumers alike via our partners at Salon Cosmetics. Got the munchies for some of our world-famous Mattifier? Going do-lally waiting for that all-new Hair Dust to land? With an immediate stock already on the ground in Melbourne you'll be able to get your hands on them faster and cheaper than ever with local delivery. All of your Dear Barber...