With Father's Day just around the corner, we have a number of gift sets that would be ideal for any Dad!   Take a look below and get the perfect present for your Dad.     Beard Grooming Collection      IDEAL FOR the bearded gent.   BENEFITS Everything you need to keep your facial hair in tip-top condition   CONTAINS Beard OilMoustache WaxBeard Comb  GET YOURS HERE!     Shave Care Collection   IDEAL FOR The clean-shaven gent.   BENEFITS Perfect combo for the ultimate shave experience. Our soothing formula reduces shaving irritation and leaves skin soft to the...
---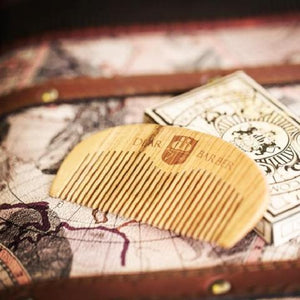 I suppose you have all heard about Beard Combs, but are you using one? Take it from us, the better you treat your beard the better it will look and feel! Not only does a comb does wonders for your beard leaving any lady wanting to run their hands through it, a high-quality beard comb also… Prevents ingrown hairs by training the hairs to grow in the right direction. Trains your moustache to stay off your lip. Evenly distributes oil throughout your beard so ensure perfect coverage. Adds appearance of a fuller beard while still having hairs lying in one...
---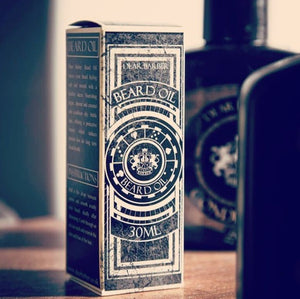 What is Beard Oil? So, you hear everyone go on about beard oil but why do barbers suggest you use it? Beard oil is an essential component to get that luscious beard you have been dreaming of! If you use beard oil as a part of your daily routine it ensures that your facial hair is getting all the goodness it needs to grow thick and healthy. Our Beard Oil is rich in argan, almond and coconut oils to condition dry, brittle hair. Using it daily will reduce protein loss for long-term beard health whilst keeping skin nourished and soft....