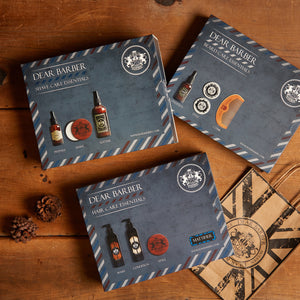 Its the most wonderful time of the year...that is, if you've got your gift buying done early and everyone is a happy chappy come Christmas Day morning! Not to worry, this year you could be the one getting all the Christmas cheer as you nail the Christmas gift buying with a helpful hand from the friendly team at Dear Barber.
---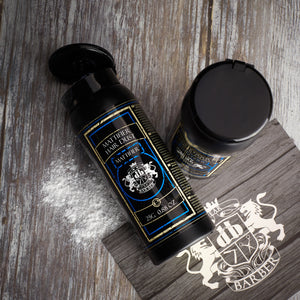 Hair Powder / Hair Styling Powder / Men's Hair Styling Powder / Hair Dust What is Men's Hair Styling Powder? Also known as Texturizing Powder, Mattifying Powder, Hair Styling Powder, Hair Dust, and a whole host of other names, it's the hottest men's hair styling product on the market right now. Check here to learn why...
---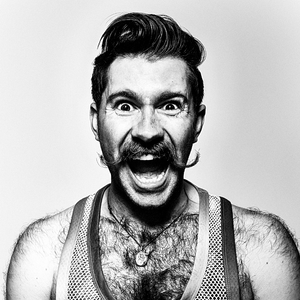 We're guessing if you've read this far then you've already pledged your commitment to growing some devastating lip hair or maybe you're hitting the road to run or cycle plenty of K's or you're just here for the moustache party!
Whatever your tipple, our 5 Tips for Bossing Movember will keep you well informed (and hopefully entertained) for the next 10 minutes…
---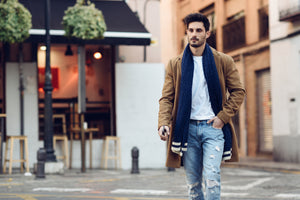 In this month's Dear Barber "5 Minutes On..." we focus in on men's hair during the Autumn/Fall season. We'll take a look at what's hot and what's not in terms of styles, how to look after your hair when the days get shorter and what styling products will get the job done.
---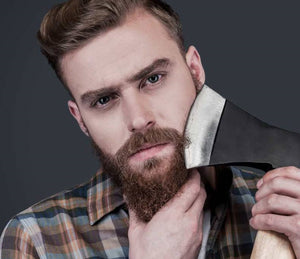 WOULD YOU DO THE BIG CHOP?    Lads, is it time to say goodbye to the beard? Over the years, the rise in men's grooming has boomed increasingly and has become a top trend amongst men. At one point, a huge percentage of advertising campaigns in menswear featured a model with a beard. The trend became popular back in the late 2010s, with men's beards going from barely there to all the rage. Bradley Stainton, founder of barbershop and eponymous grooming brand Pankhurst London stated, ""Most men are now veering towards a clean shave, while those who are choosing to...